Tier 2:CPPM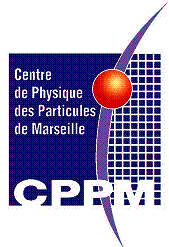 Responsable scientifique : Chris Bee
Responsable technique : Thierry Mouthuy
Le CPPM souhaite installer en ses murs un noeud de calcul Tier-3 intégré à LCG pour permettre à ses physiciens de pouvoir participer efficacement aux analyses futures.
La puissance calcul souhaitée est de 200 KSi2K en 2008 avec une capacité de stockage estimée à 25 TO. Cette puissance devra augmenter par la suite pour arriver vers 2010 à 400 KSi2K et 50 TO de données.
Par le moment le site est équipé de 32 serveurs bi-processeurs (Opteron 2.2 et 2.4 GHz) avec 4 GO de mémoire et de 10 serveurs (Opteron 2218 bi-processeurs bi-coeur) avec 8 GO de mémoire, soit 104 noeuds de calcul. Les noeuds de calcul sont installés en SL4 avec les librairies compatibles pour SL3. L'espace de stockage est de 1.2 TO sur un SE classique, 300 GO sur un serveur DPM. Le site dispose également d'un "resources broker" et d'un serveur VOMS (pour la VO CPPM).
LCG Grid Operations Centre's entry for this site: IN2P3-CPPM (access granted by LCG user certficate)
Supported LHC VOs: Atlas,LHCb
LCG Information System Monitor for this site: IN2P3-CPPM